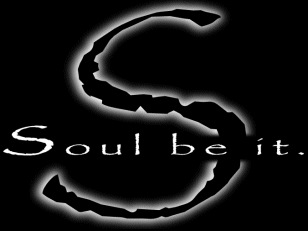 Join our mailing list
You'll need to know the when and where we'll be gettin down, so click here and join our EMAIL LIST, or hit up SOUL BE IT on Facebook, and let Soul keep you up to date.

Soul bits and pieces

Concerned about the Weather?
Call the Toll Free "Soul be it Hotline" at (866) 970-9339 the date of the event for up-to-the-minute notifications on outdoor performance cancellations!
Live CD Now Available
SBI Proudly announces the release of "A Taste of Soul". A compilation CD featuring all your favorite jams from some of our live performances. The disk will include a bonus DVD and will be available at all events.
James Brown Tribute Album
Watch for Public Enemy�s Chuck D to release "A Tribute to James Brown": an album that will hit stores on November 27th that will feature none other than the "Soul be it." horn section on 8 tracks including:
• Soul Power
• Make it Funky
• Get up, Get into it, and Get Involved
• Say it Loud
• This is a Man�s World
• Talkin� Loud & Sayin� Nothing
• Super Bad
• Funky President
Background music control